Ray's Hill tunnel is one of 3 abondoned tunnels on sections of Pennsylvania's Turnpike. The stories of all three tunel's are basically the same. The turnpike was opened in the 40's and by the 60's all seven tunnels on the Pa Turnpike were too narrow with one lane in each direction. Four of the tunnel's received a second tunnel so there were now two lanes in each direction. The other three tunnels were bypassed. Those tunnels were Ray's Hill, Sideling Hill, and Laurel Hill. If you would like more information on abondoned sections of the Pa turnpike, please click here. Also included on this page is some images of the section of abondoned Pa Turnpike near Ray's Hill.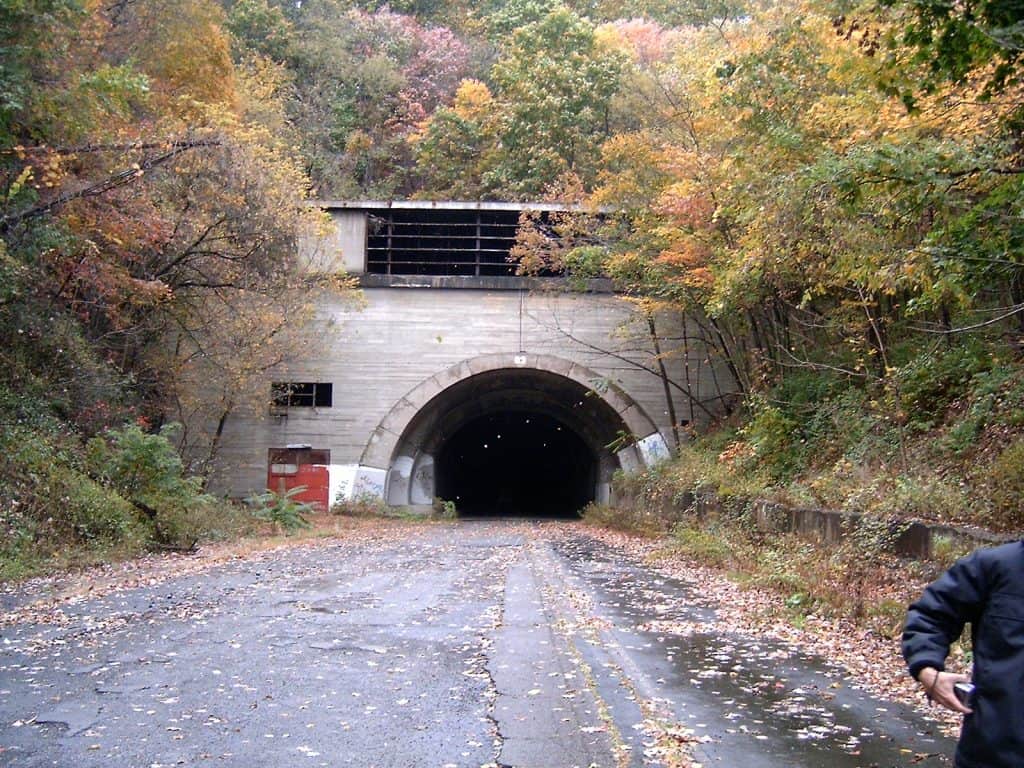 All three tunnel's look esentally the same. We're unsure what the items that look like a string of lights. The were in different positions in some pictures and non existant in others. Mike said the tunnel was completely dark inside. I suspect the "orbs" have to do with something blowing off of the trees.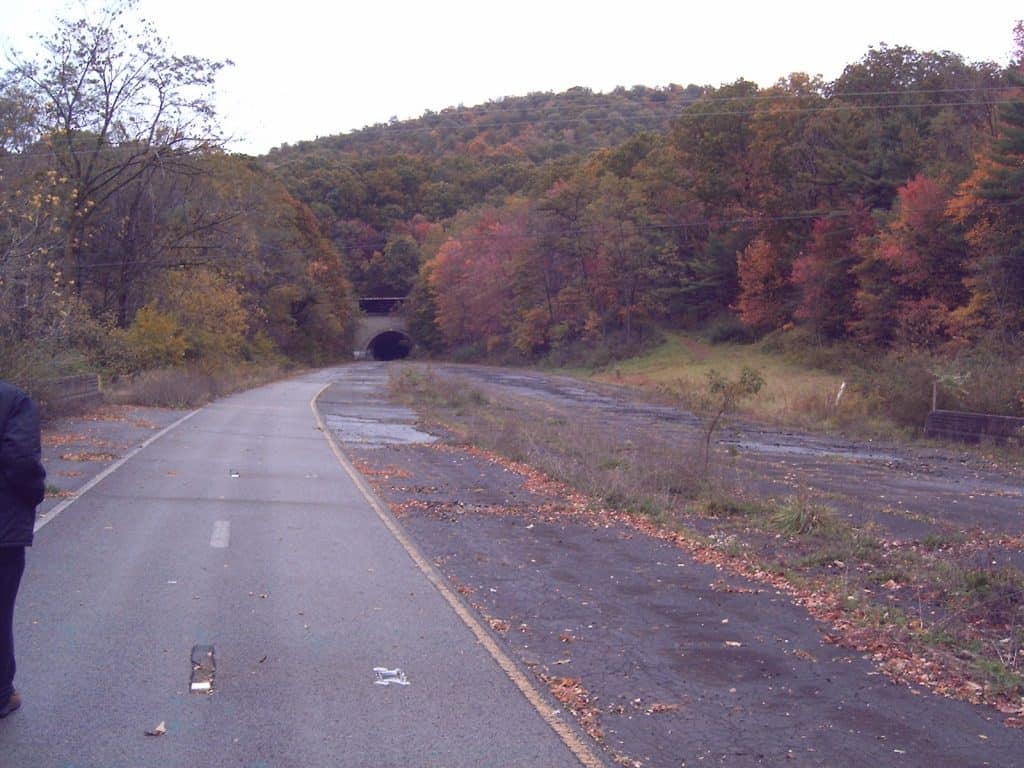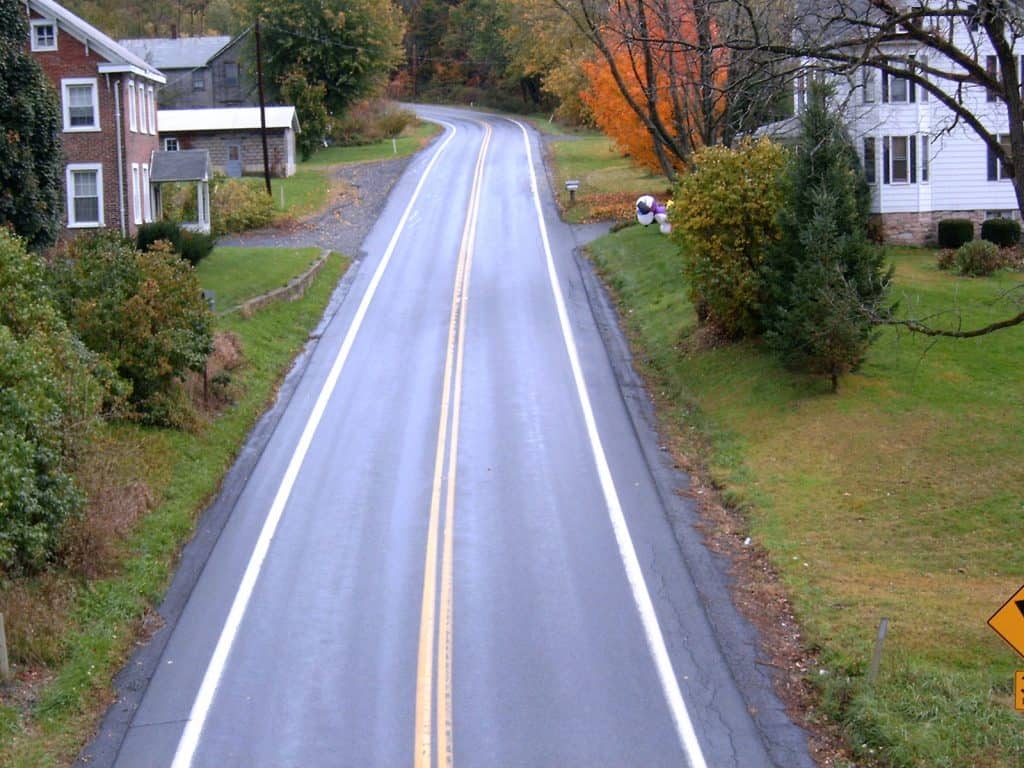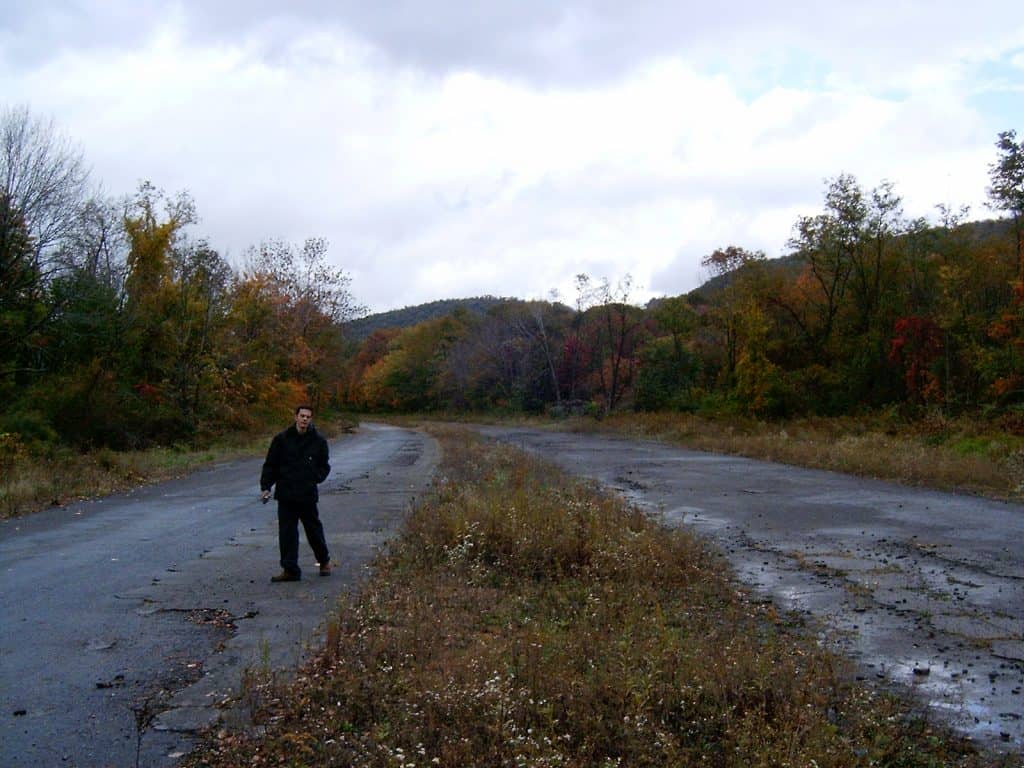 Mike standing on a section of abondoned Pa Turnpike. This was 4 lanes (2 in each direction) and the tunnels narrowed to 1 lane in each direction. That's eventually why the tunnel's were bypassed.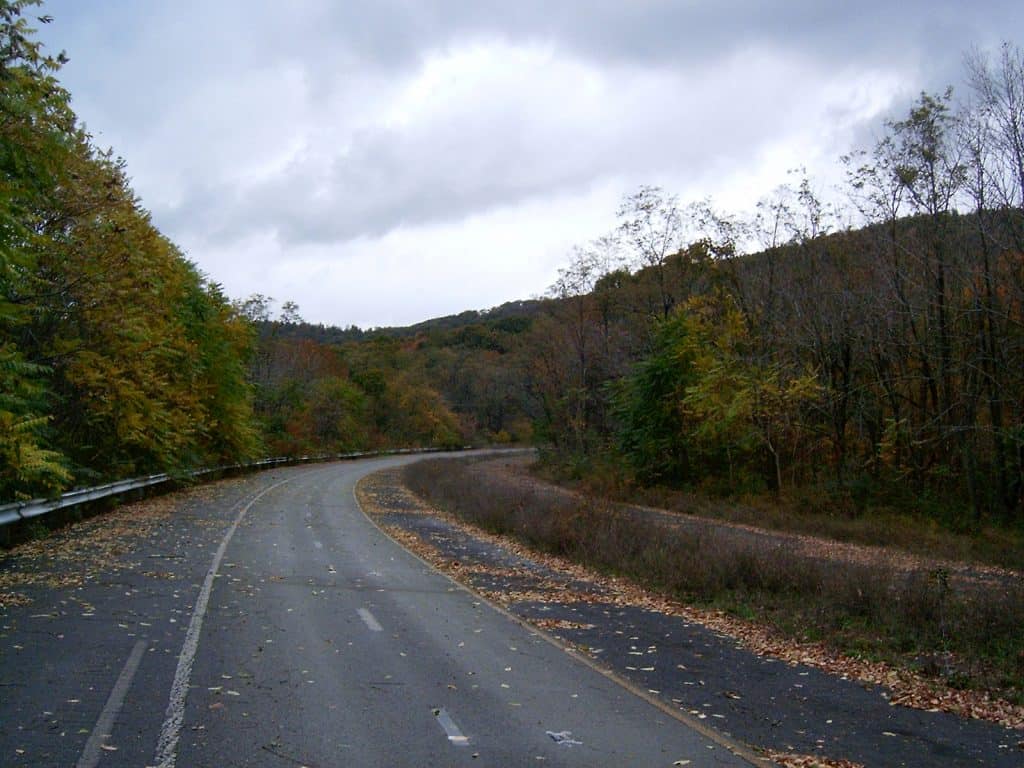 It almost looks like any number of rural roads across this part of the country. Currentally this and the Ray's Hill Tunnel are being converted into a bike path. While this is awesome that it's going to be saved, it's kind of depressing that larger public access will take some of the myqtique and adventure of visiting.
All of the above pictures were taken by my friends Mike & Doug.