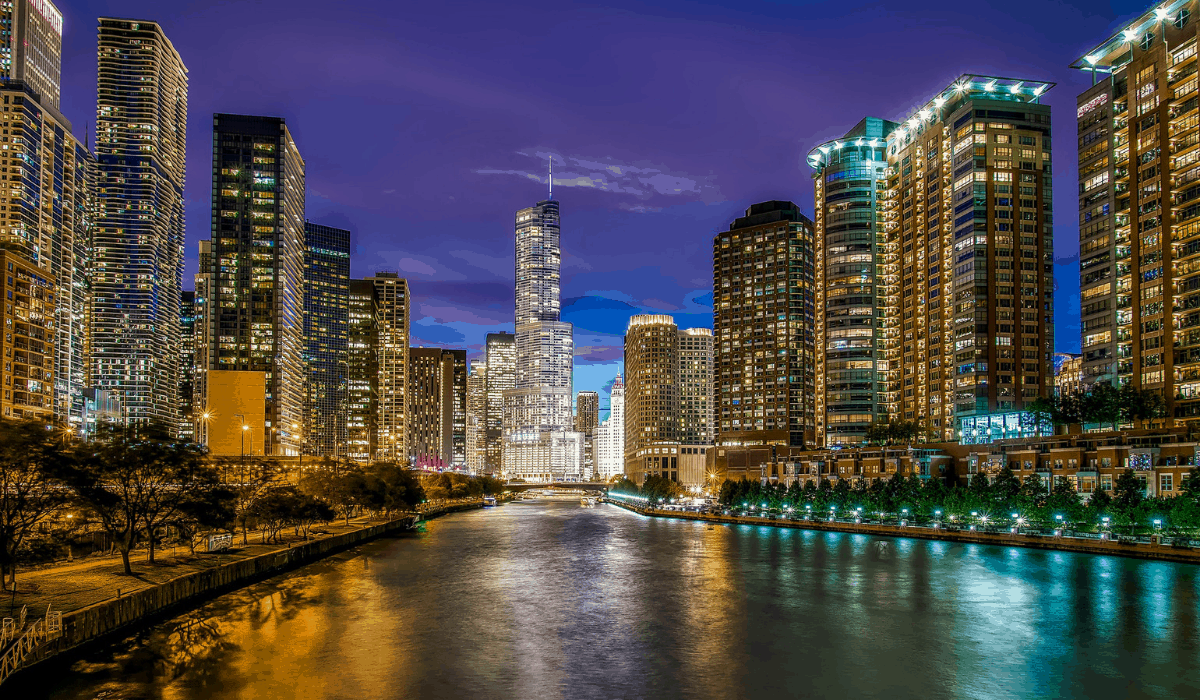 Chicago Attractions & Tours
What to do in Chicago?
In this section you will find all the information about what to do in Chicago, you will find all kinds of activities, both cultural and sports so that you can enjoy your holidays to the fullest. The most central city of Illinois has nothing to envy to other U.S. cities such as New York, Philadelphia or Los Angeles, as there are many things to do in Chicago, you will soon see that it is straightforward to complement the visit to the city with different activities for all kinds of audiences.
This section you will see that we propose different activities to do in Chicago, some of them are activities that complement the visit to the city as different routes through Chicago, visit the Zoo or visit the museums. But also you are going to find other things to do in Chicago that are activities in themselves that will allow you to disconnect from the city and enjoy a day of diving on lake Michigan or go skiing on the outskirts of Chicago.
Here's a list of what to do in Chicago.
Rent a bike in Chicago
If you want to discover the city differently, in Chicago you will have the possibility to make a lot of routes with different means of transport that can make your journey a bit more fun and exciting. An excellent way to get to know the city well is by cycling through Chicago, as it is a much faster means of transport than walking and also allows you to travel the city street by street. The best places to do bike routes through Chicago are mainly parks and the shores of Lake Michigan, as they are quiet areas where a bike ride with family, friends or couple becomes enjoyable.
Segway Tour of Chicago
Nowadays, it is also quite fashionable to move around Chicago in segway, this type of transport is less usual than the bike, but is much more fun and less tired. Anyway, segway rentals in Chicago are a little more expensive and, in the middle of the city, less practical than the bike.
Lake Michigan aboard a boat
Another highly recommended way to discover Chicago is by boat on Lake Michigan. Boat trips around Lake Michigan offer travelers another rather spectacular view of the city, seeing skyscrapers from afar is an image you will surely not forget. Therefore, if you are wondering what to do in Chicago, choosing a different way to discover a city is a perfect option because apart from having fun, you will be able to visit various tourist attractions of the city.
The Chicago trolleys
Especially for a family audience, a perfect activity to do in Chicago is to tour downtown Chicago with the classic trolly, old buses that look like the historical trams that were circulating in American cities in the early 20th century. Walking in the middle of Chicago with trolly will allow you to see the most important monuments of the city in a practical, different, and especially fun way.
Visit Brookfield Zoo
For those who travel in time, one of the things to do in Chicago is to visit the Brook-field Zoo, an impressive zoo with 6,000 different animal species that will surely fascinate you. The US zoos are impressive, and the Chicago zoo is one of them. At Brook-field Zoo, you will not only be able to discover a lot of animals, but you will also be able to see some shows and participate in more than one activity. The Zoo of Chicago is open every day of the year from Monday to Friday from 10.00 to 17.00 hours and Saturdays and Sundays until 18.00 hours. The adult entrance is $ 16.75/ € 15.29 and children $ 11.95 / €10.78.
Visit museums and art galleries
For those who want a cultural trip, one of the things to do in Chicago is to visit museums, since Chicago has Museums of great international importance such as the Field Museum or The Art Institute of Chicago. If you are interested in visiting museums in Chicago, we recommend you visit our section: museum guide.
Sports in Chicago
One of the things to do in Chicago is to practice sports; in Chicago, you can practice both winter and summer sports. In the parks of Chicago, it is usual to find many paths to walk, to run, or to ride a bike. For those who want little different sports on the shores of Lake Michigan, it is possible to practice various types of water sports such as going with boats, jet skis, diving. But one of the most exciting sports to practice around Chicago is skiing and snowboarding. Chicago and the state of Illinois spend most of the winter hanging from snow, which is why it's straightforward to find many places to ski.
A route through the Chicago Skyscrapers
One of the best activities to do in Chicago is to visit the city in the air, to climb the Chicago skyscrapers is quite an experience, both to do with friends, couple or friends. Chicago is the place where the first skyscraper in the world was built, which is why there is no better activity to do in Chicago than to walk through its buildings and climb them to see the city from the heights. For more information, visit the Chicago Skyscrapers.
Visit Legoland Discovery Center in Chicago
If you want to spend a fun day with your family during your trip, there is no better activity to do in Chicago than to spend a day in Legoland, a different and fun amusement park in which I'm sure both the younger and the older will enjoy it. If you want to go back to your childhood and remember one of the most popular toys in the world, don't miss this visit to Legoland in Chicago.